Night Works Underway at Skygate Home and Lifestyle Centre
Since the beginning of December 2017, the civil construction of this project has been well and truly underway for Universal Civil. Our Skygate Home and Lifestyle Centre Project was awarded to UCC by DeLuca Corporations, where we have since then been very proactive in executing all deadlines and requirements requested by our Client.
We encountered some contaminated material and it was deemed that this had to be removed during night hours.
Our Night Works commenced Wednesday 10th January with Brett, our Site Foreman taking the lead. Brett and his Team have completed all preparation and loading out approx. 1800m3 of material to stockpile within one night. He has also assembled all plastic placement to protect the stockpile and laid a 100mm strip along the Swale Drains.
The boys have done a great job so far executing this project. With completion due in early April, UCC is confident that the project will run on time and on budget.
Image 1 – UCC's Articulated Dump Trucks (DT1 and DT2) carting fill onsite during Night Works.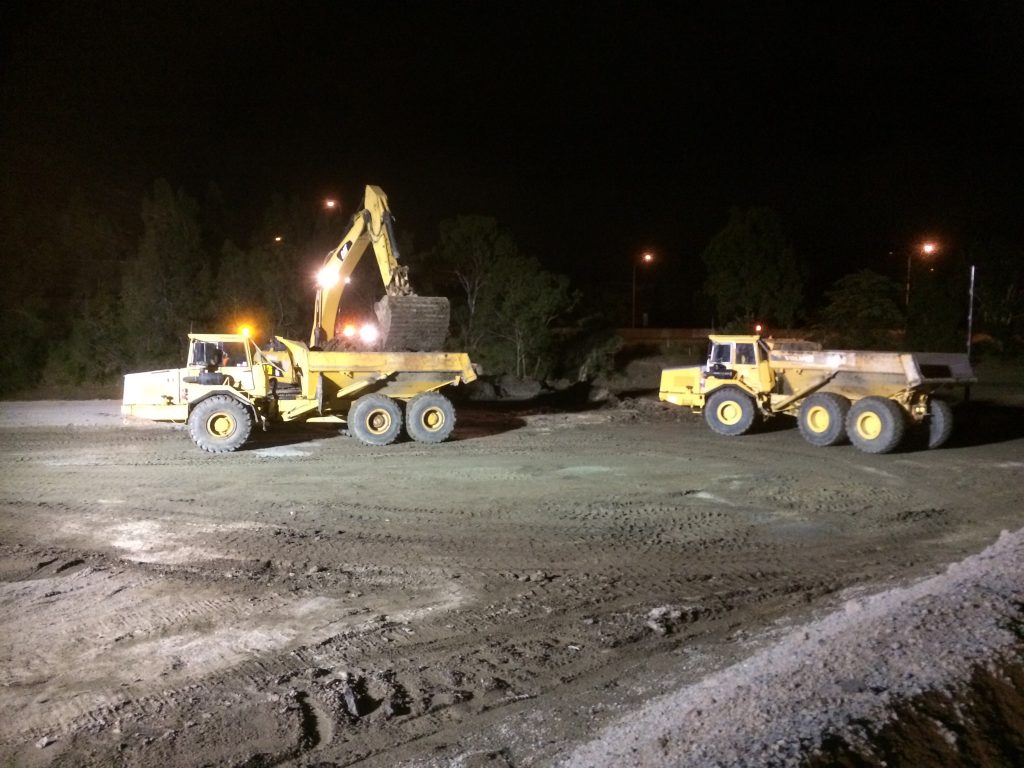 Image 2 – UCC completing Night Works as a requested Variation to Contract for DeLuca Corporations at Brisbane's Skygate Home and Lifestyle Centre.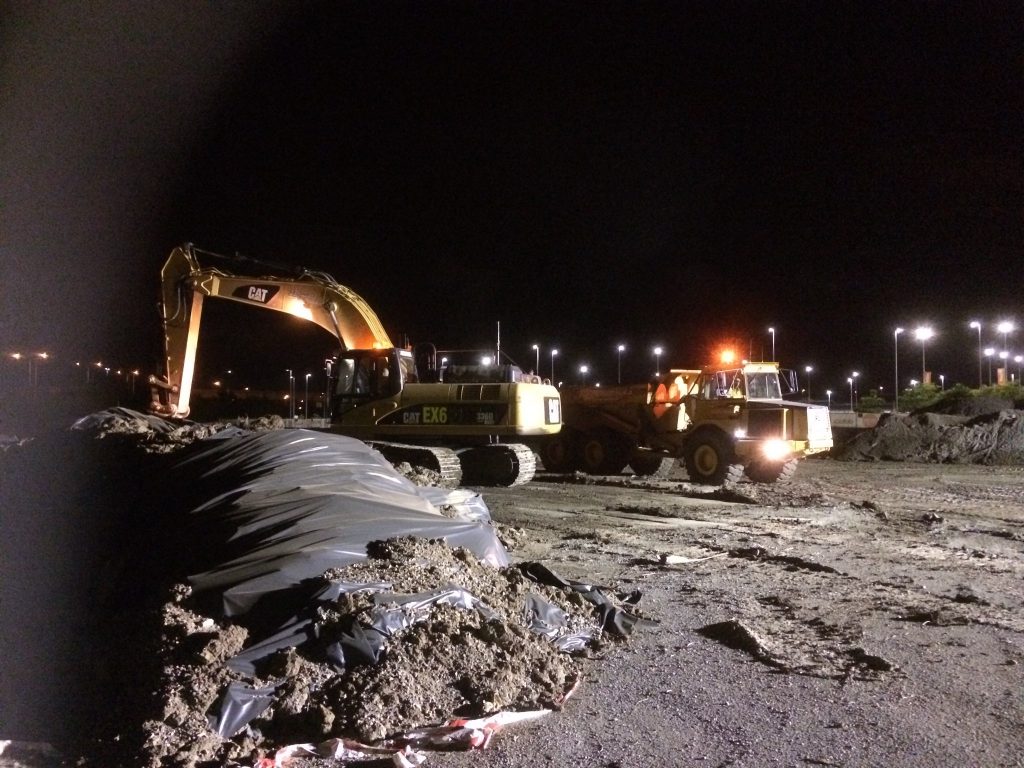 back to news