Easter and ANZAC Day 2018 – UCC Public Holiday Dates
It's almost that time of year again!!  And Easter has come early in 2018!
Please see our calendar below that shows Easter and ANZAC Day – Public Holiday Dates for 2018.
Universal Civil will not be operating over these holidays. Thursday 29th March will be our last day  to which work on all Sites will resume Tuesday 3rd April.
From all of us here at UCC, we hope you all enjoy a safe and happy holiday.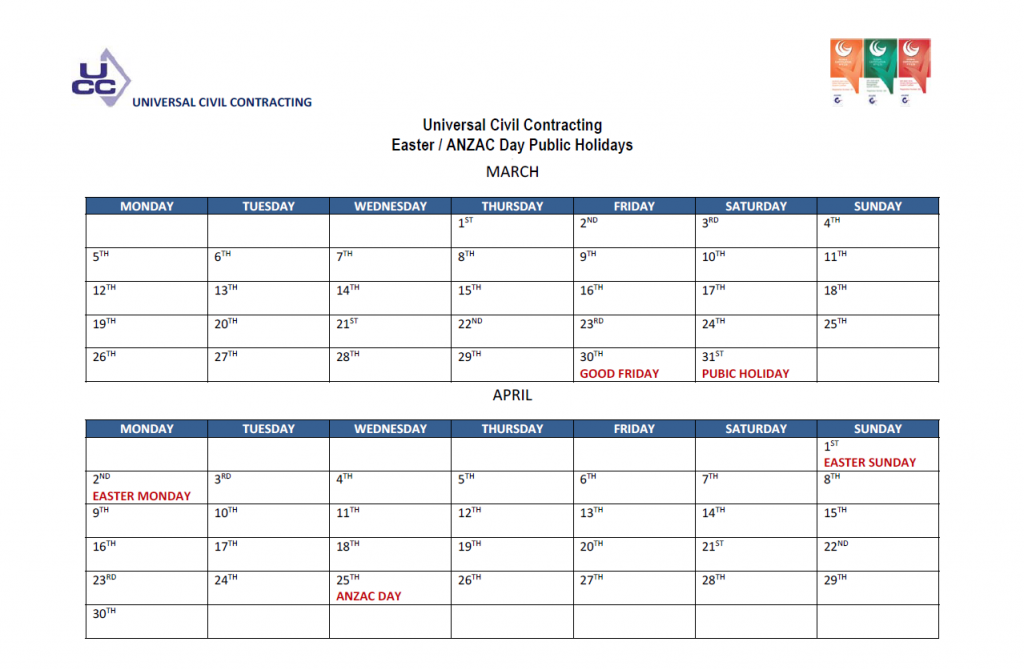 back to news